The Ultimate Pet Hair Solution Bundle
Regular price $89.99 $39.99 56% OFF
 Ships from USA!
You asked, we delivered! You can finally get all three of our pet hair solutions together, in the Ultimate Pet Hair Solution Bundle! 
As pet foster parents, we have suffered due to the pet hair problem for ages and ages. Pet hair is like glitter: it gets EVERYWHERE and sticks to EVERYTHING. It's an absolute nightmare. So we tried dozens of pet hair removers, and found three that worked wonders! Eliminate your pet hair problem for good! Or gift it to friends or family who have pets!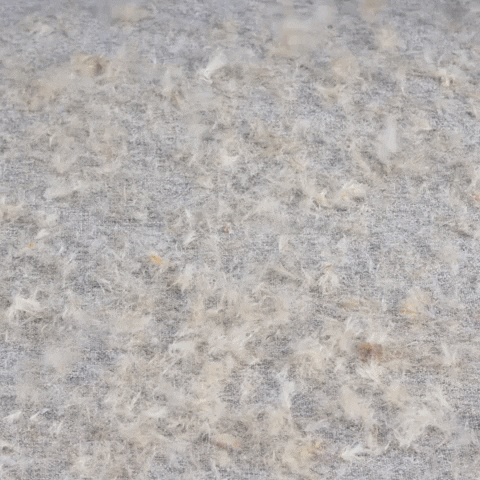 F
irst up, our Reusable
 Two-Way Pet Fur Remover
 makes the horrible task of 
cleaning fur and lint
 a total breeze. The Two-way motion will pick up any type of fur many times 
faster than a traditional lint roller ever would. It deposits the hair in a chamber for easy cleaning. This thing gets yellow lab undercoat hair that our vacuum cleaner can't, it's crazy. 
Next up is our Quikwand Hair Remover for Clothes. Our Quikwand will remove troublesome pet hair off of clothing in a single swipe. The self-cleaning base removes that hair instantly and deposits it in an easy-to-discard collection tray at the bottom. No refills, no tape, no mess. 
F
inally, our Floating Pet Hair Catcher finishes the job. The agitation of a washing machine will dislodge pet hair, but the problem is, they can't get rid of the hair before it just re-adheres to your clothing. Or, even worse, they can clog up the plumbing of your washing machine. To stop this from happening, these hair catchers float on top of the water in your washing machine and catch pesky pet hair that has come off of your clothing. They're really easy to clean as all the hair clumps up inside the net. 
Individual Product Listings: 
Quikwand Hair Remover for Clothes
🐶🐶🐶🐶🐶🐶 
100% SATISFACTION GUARANTEED: We want you to be completely satisfied with every purchase you make. If you are in any way dissatisfied with a product you ordered, we'll exchange it, replace it or refund your money within 30 days of purchase. Simply email us the problem, and we'll take care of you.
people are currently looking at this product